Stuck, stressed or just want to get a bit more joy out of life? 
I'm Bridget, a Breathworks accredited mindfulness teacher and Yoga Alliance Professionals and IYN accredited yoga teacher, and I teach a range of mindfulness and movement practices and introduce the ideas behind them in a straightforward and unstuffy way. I also equip you with tools to take away to help you bring a practical sense of mindfulness into your life.
I run classes, courses, workshops and one-to-one sessions. 
If you'd like a taster workshop or a course in your workplace, I'll tailor something for you and your team. 
Get in touch with any questions or to book a class or workshop.
Morning Mindful Yoga
Every Wednesday 8:45 – 10:00 am
In person at The Yoga Rooms or online on Zoom
Contact me for more info and to book.
Cost:
£10/£8 conc – or £50/£40 for 6 sessions
mindful yoga
Saturday Workshop
Saturday 11 March 2023 – 1:30pm-4pm
This relaxing yoga & mindfulness mini retreat is a reset for the mind and body.
… & more mindful yoga
Saturday Workshops coming up
Saturday 15 April 2023 – 1:30pm-4pm
Saturday 13 May 2023 – 1:30pm-4pm
Hear my meditations
Listen to some of my guided mindful meditations on the free app Insight Timer.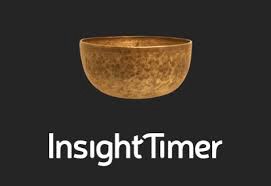 Meditations
Listen to some of my guided meditations.
Mindfulness
Online classes and guided meditation classes.
Yoga
Bringing mindfulness to movement, and movement to mindfulness.